During these extraordinary  times, when we may not be able to  gather for prayer together,  we can still offer our prayers in solidarity with one another, especially the most vulnerable among us.
We are sharing the following prayers with people across Kildare and Leighlin Diocese and beyond.
May the care and compassion of the Christian community reach out to all in the coming days and weeks through our prayer and acts of Christian charity.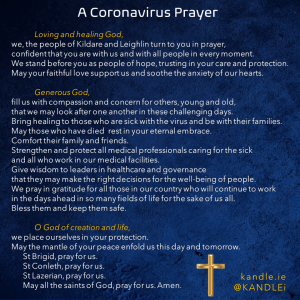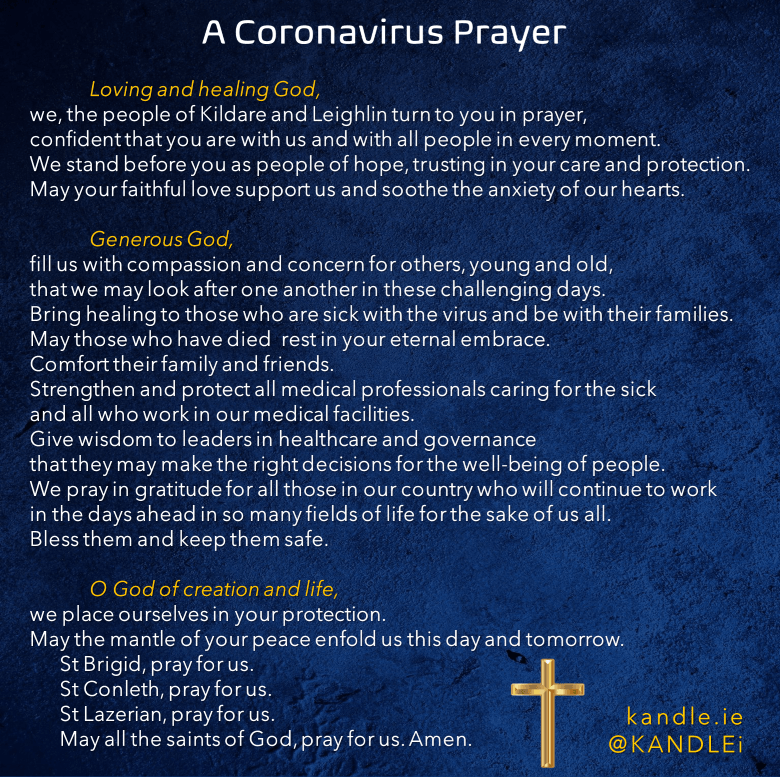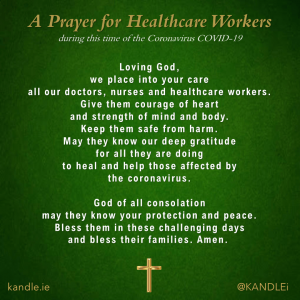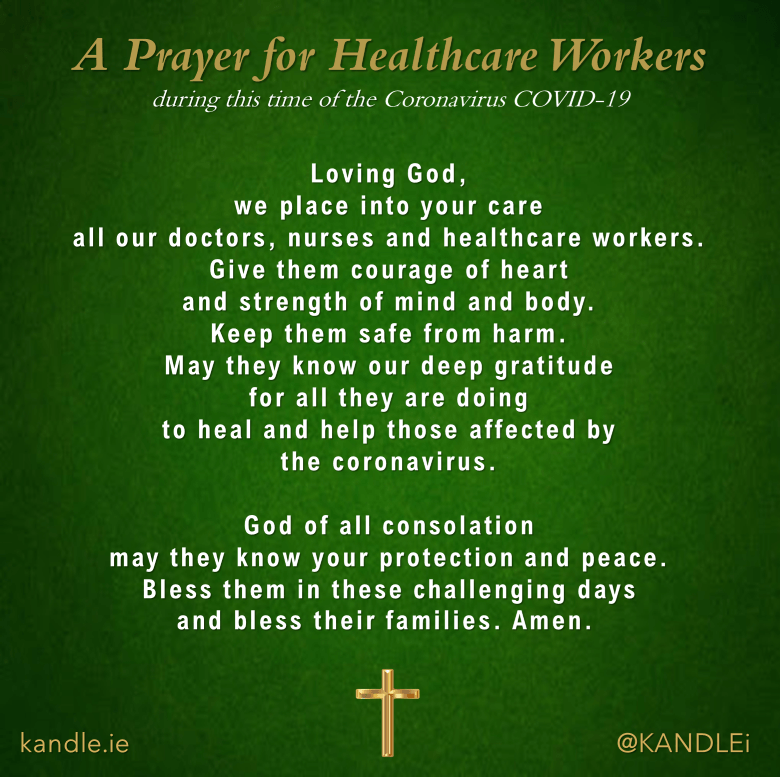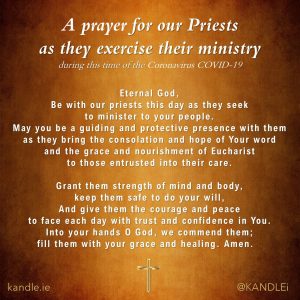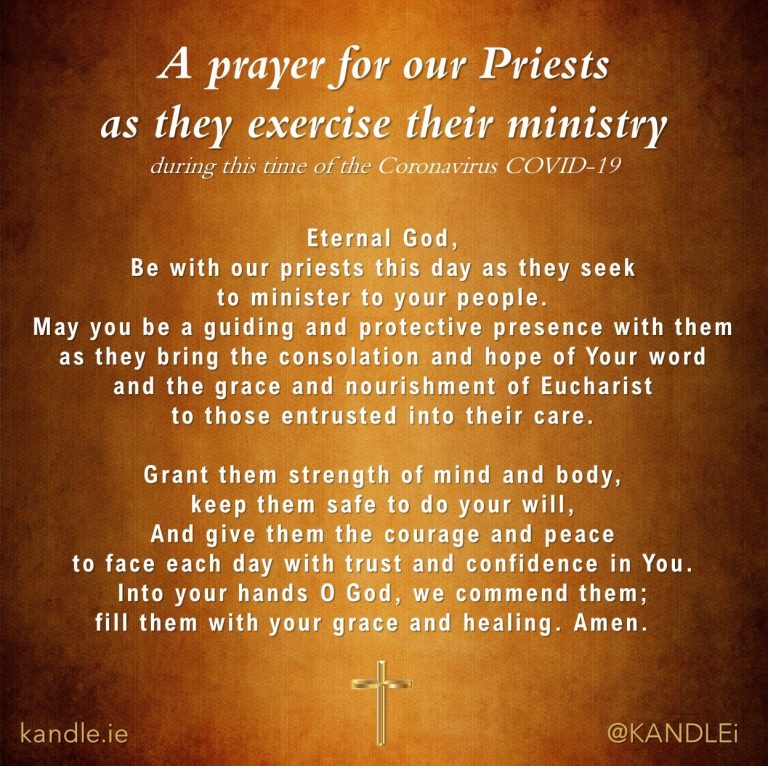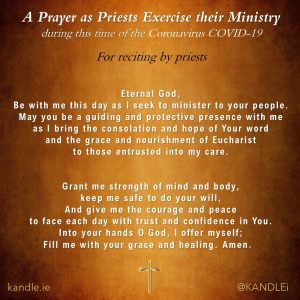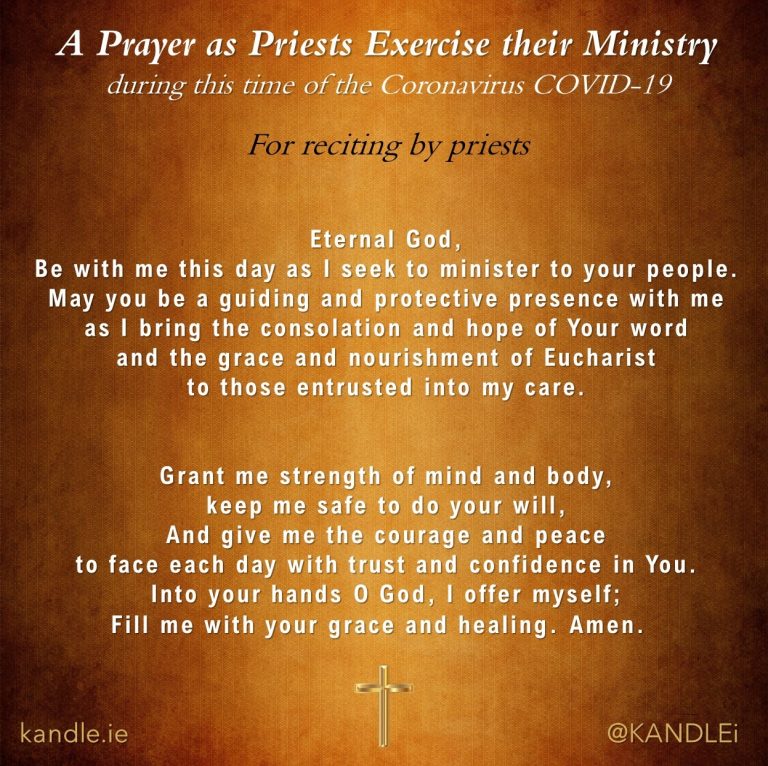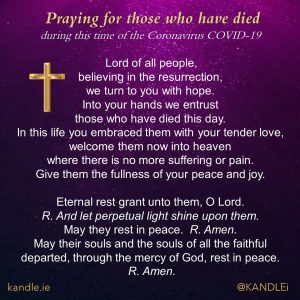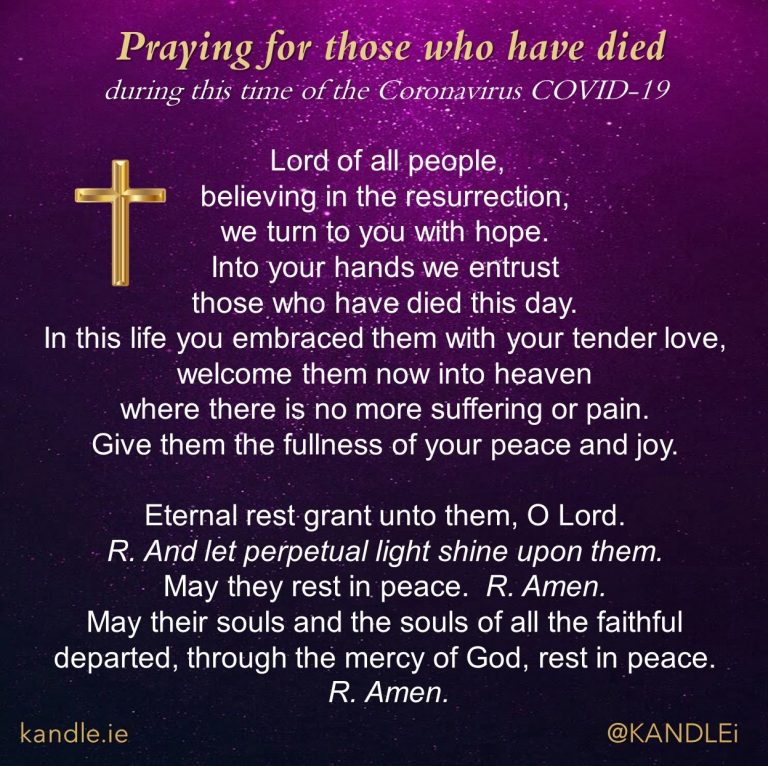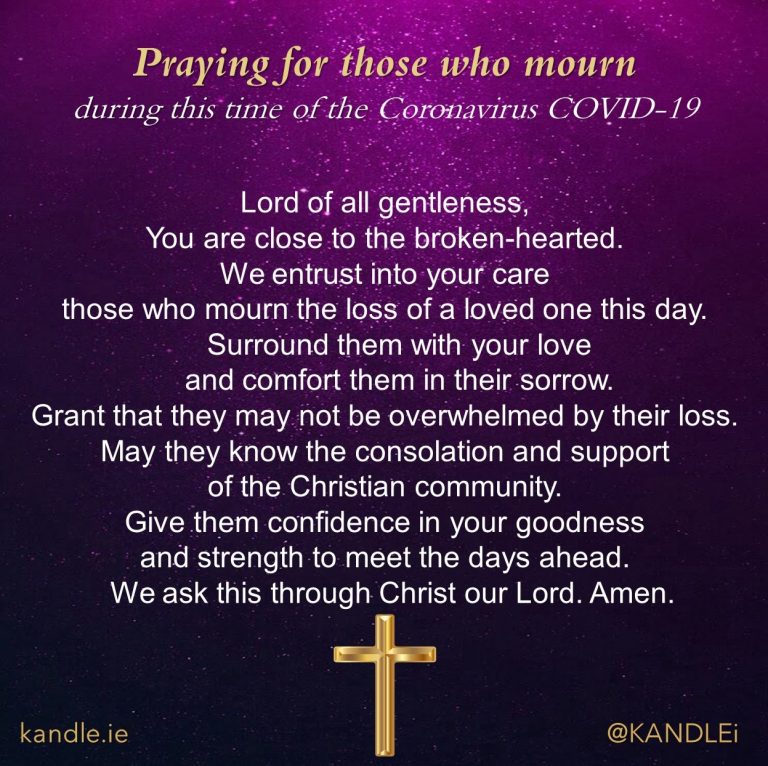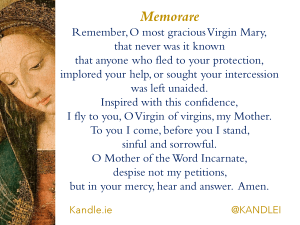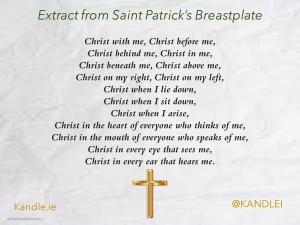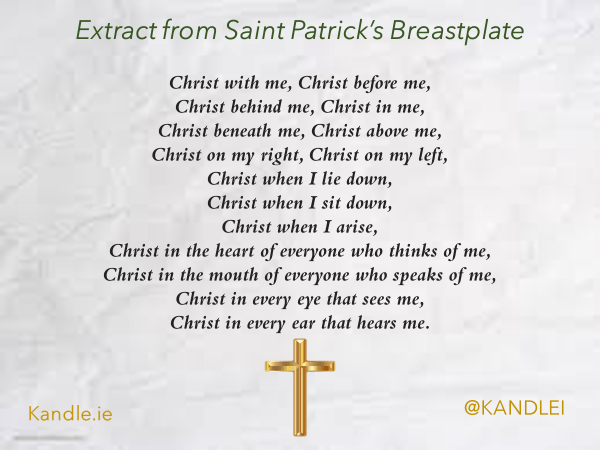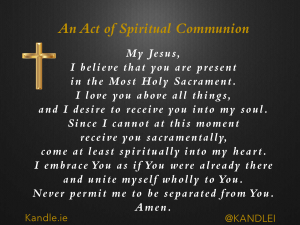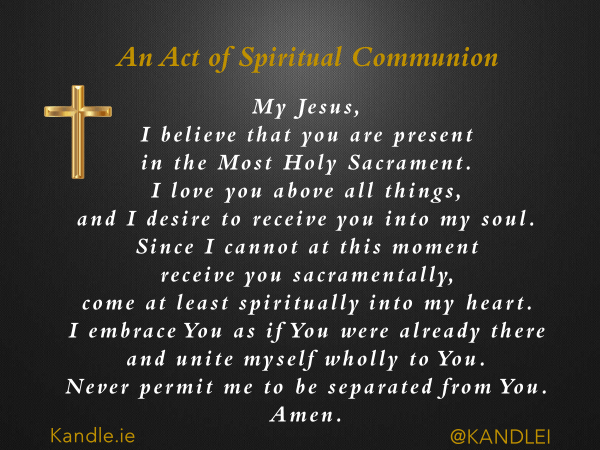 Plain Text versions for download and print:
A Coronovirus Prayer PLAIN TEXT
A prayer for healthcare workers PLAIN TEXT
A prayer for our Priests PLAIN TEXT
A prayer to be recited by Priests PLAIN TEXT
Praying for those who have died PLAIN TEXT
Praying for those who mourn PLAIN TEXT
Powerpoint also available: Coronavirus Prayers Powerpoint 
This short prayer service is offered for use by families and friends of loved ones who have died during this time. We hope that it will provide some spiritual support to people at they grieve. The Christian community will continue to pray for all our dead and those who mourn.
A short prayer service for use by family and friends in the home after the death of a loved one "Praying for our Beloved Deceased at Home"
Further resources are available on the website of The Irish Episcopal Confernce, www.catholicbishops.ie