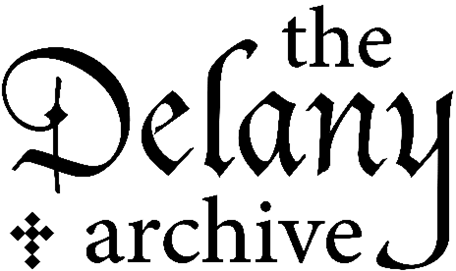 The Kildare & Leighlin Diocesan Archive is managed by the Delany Archive, which is based at Carlow College, St Patrick's.
The Diocesan Archive includes the papers of successive Bishops, parish records, and a small number of collections transferred by individual priests. Further similar deposits are very welcome.
Bishops' papers usually contain correspondence with a variety of individuals and institutions, including other members of the hierarchy, parish clergy, religious congregations and politicians. Parish records may include baptism and marriage registers, financial records and correspondence. The papers of individual priests may include personal and family papers, and material relating to their interests and ministries. The earliest documents in the Diocesan Archive date from the 18th century, although most of the collection dates from the 19th and 20th centuries.
Further information about the Delany Archive, its services and collections, is available at www.delanyarchive.ie. The Delany Archive additionally manages the archival collections of the Brigidine Sisters, Patrician Brothers, St Patrick's Missionary Society and Carlow College, St Patrick's, and material regarding diocesan activities and personnel can also be found in these collections.
The Delany Archive is named in honour of Dr Daniel Delany who served as Bishop of Kildare & Leighlin between 1787-1814.
You can contact the Delany Archive by:
Email: [email protected]
Telephone: 059-9153238
Post: The Delany Archive, Carlow College St Patricks, College Street, Carlow.
Website: www.delanyarchive.ie