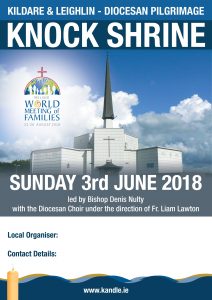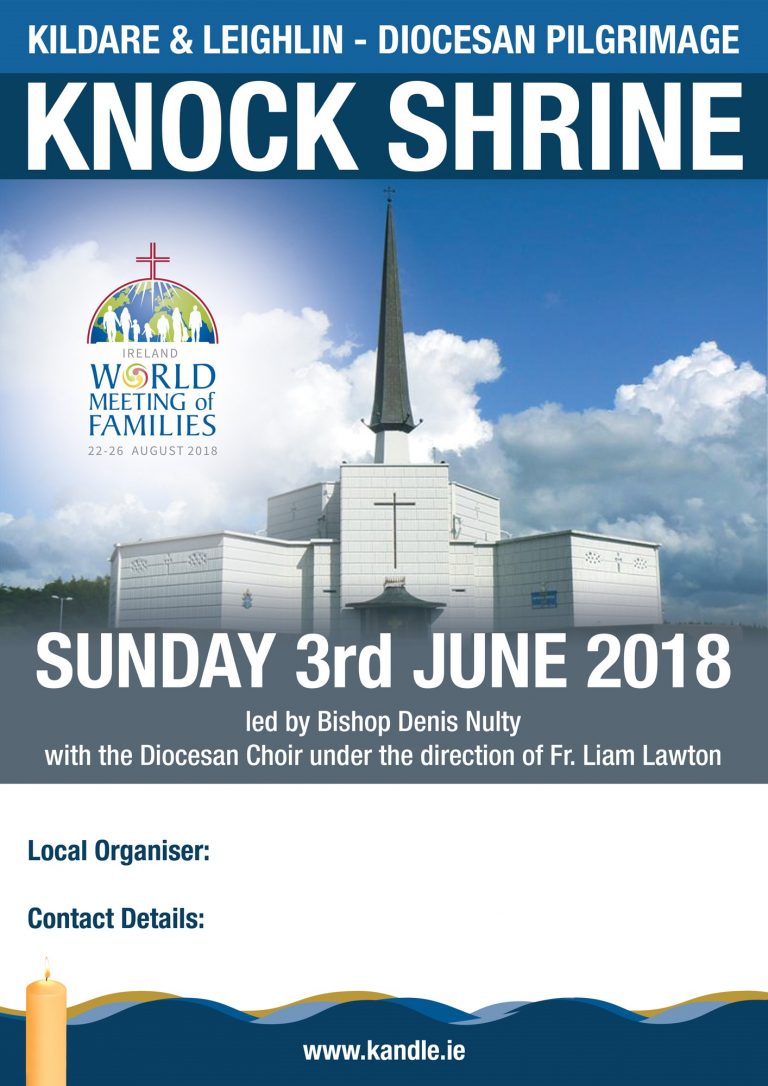 Our diocesan pilgrimage to Knock Shrine takes place on 3rd June. Once again it is hoped that, as in previous years, our diocese will be represented with as many pilgrims as possible travelling from your parishes.
As we prepare for the World Meeting of Families and the visit of Pope Frances in August our pilgrimage might be promoted as an opportunity for families from around the diocese to make the pilgrimage to our National Shrine. Every parish is encouraged to make every effort to participate in our Diocesan pilgrimage.
The following points contain some useful information:
•   Buses travelling from various parishes around the diocese will arrive into Knock between 11am and 12.30pm depending on time of departure.
•   Upon arrival: Pilgrims may use this time for lunch, shopping, availing of Confession, visiting the Chapel of Adoration or making the Way of the Cross.
•   Anointing of the Sick takes place at 2.30pm
•   Pilgrimage Mass takes place at 3pm and will be celebrated by Bishop Denis with the Diocesan Choir in attendance and led by Fr Liam Lawton.
•   Ceremonies are usually concluded by 5pm.
•   Please advise pilgrims travelling with you about the time of departure.
•   You are invited to bring your parish banner and assign someone to carry it in the Rosary Procession. The person with the banner should make their way to the basilica sacristy by 2.15pm for instructions. Please contact Faith Development Services to make arrangements regarding your Parish Banner.
If you have any further queries please contact Fr Ger Ahern, Baltinglass on 087-6288891 or email [email protected].