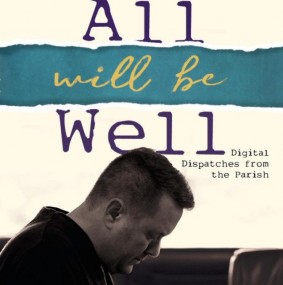 Fr Paddy Byrne of Portlaoise Parish has released his first book "All will be well", Fr Paddy is a columnist to The Laois and Carlow Nationalist and a regular contributor to national and social media. When first ordained he was the youngest priest in the diocese, only recently passing that baton to newly ordained Fr David Vard.
Fr Paddy draws on his years of parish ministry and pastoral care to outline the challenges we face, while offering hope and inspiration through reflections, stories, parables and prayers to help readers to overcome life's obstacles and lead them towards what he sees as a positive future.
Known as a prodigious tweeter, blogger and social justice campaigner, Fr Byrne has long been outspoken in his progressive views about how the Church hierarchy should become a more radical voice in Irish society.
Fr Paddy's book is an insightful read, would make a wonderful addition to any bookshelf in any home and if you think it will not be applicable to you – buy it and just skip straight to 'the mouse in the house'.
All will be well by Fr Paddy Byrne is available in all leading bookshops and online at www.portlaoiseparish.ie