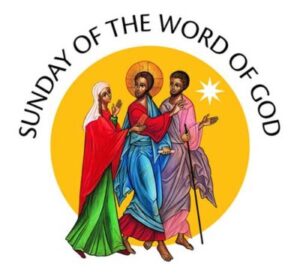 This Sunday, the 23rd of January we celebrate Sunday, the Word of God.

Pope Francis introduced this day as a way of celebrating and reflecting on the Word of God, alive and active in our hearts and in our homes.
A resource from The Pontifical Council for Promoting the New Evangelisation can be viewed and downloaded below
On Sunday of the Word of God 2021, our very own V. Rev. Dr. Sean Maher hosted some very special Q&A sessions which were recorded and are available for viewing below.