Kildare & Leighlin at the Ploughing Championship 2022
Block 2: Row 18: Stand 291
'Ploughing a Prayerful Path' & Seeking to find Ireland's Favourite Hymn?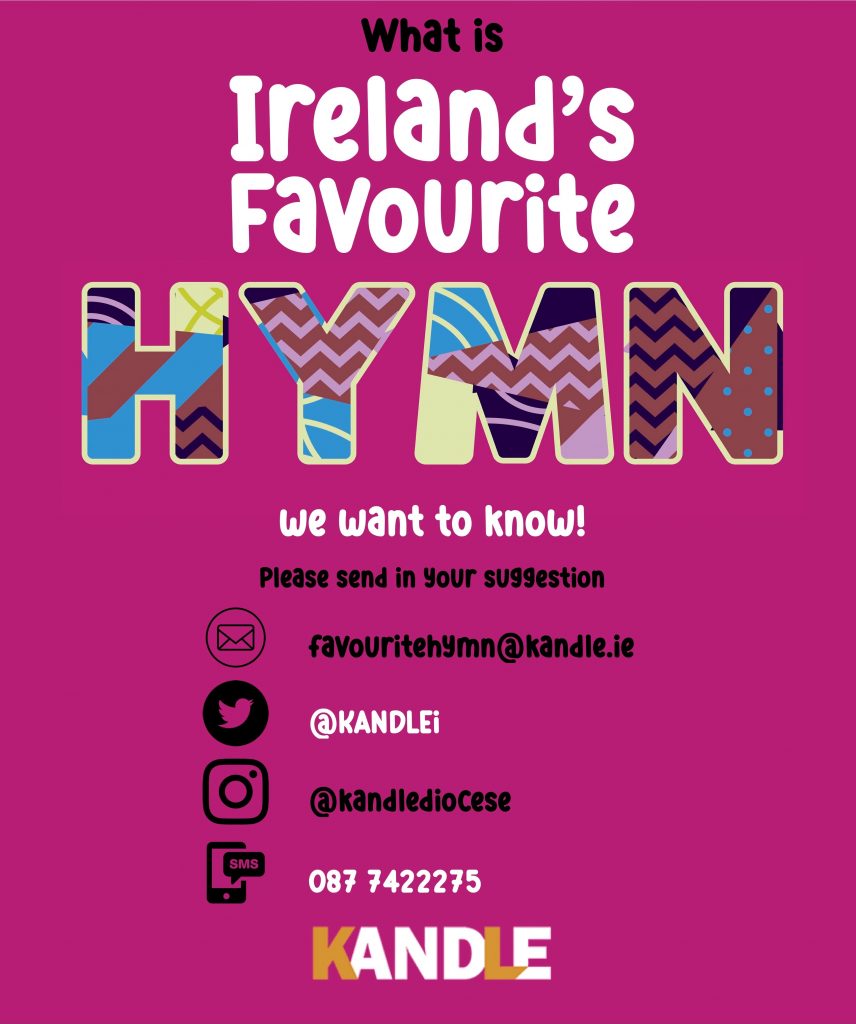 Bishop Denis has launched the search to find Ireland's Favourite Hymn. He wants to find out which hymn Irish people love best.

In previous years, the diocese organised competitions to find Ireland's favourite poem and the most popular prayer. In 2019, when 300,000 spectators attended the last pre-Covid championships, the 'Hail Mary' was voted the most loved prayer.

There are thousands of hymns to choose from – time-honoured ones learned at school, from parents and grandparents, or some of the more contemporary compositions that we have come to know and love in recent years.
 
You can enter by sending the name of your favourite hymn to: [email protected] or text 0877422275. People can also DM us @KANDLEi and @kandlediocese on INSTAGRAM

Some of the most popular hymns will be sung by leading performers at the K&L Stand 291 each day at lunchtime before the result is announced on the final day, September 22.

'Ireland's Favourite Hymn' is one of several initiatives being taken by the diocese during the Ploughing Championship. The theme, 'Ploughing a Prayerful Path', echoes the recent synodal discussions throughout the world to advise Pope Francis on a way forward for the Catholic Church. Visitors to the stand will be invited to help create a woollen mural depicting the logo of the synod.

Stand 291 will also highlight some ancient ritual customs such as the making of St. Brigid's Crosses and the distribution of Blessed Salt. There will be a Prayer Wall for petitions, as well as a quiet space for private prayer in the midst of the hectic Ploughing Championships. We look forward to seeing you there.