A Prayer as We Reopen Schools
Priests in all our parishes are being asked to pray the  'Prayer as We Reopen Schools' during Masses over the next couple of weekends. It is also suggested that a candle be lit during these Masses in act of solidarity and prayerful support of our school communities as they prepare to safely reopen and welcome our students back. This candle might remain lighting at all Masses in the coming weeks as a reminder to our faith community that our schools need to be held in prayer as they navigate the challenging waters of safely reopening and staying open.
Our school communities ae being invited to use the prayer at board, and staff meetings in the coming days and to light a candle in the Public Prayer Space in the school as a visible sign that we know that God is with us in all our endeavours.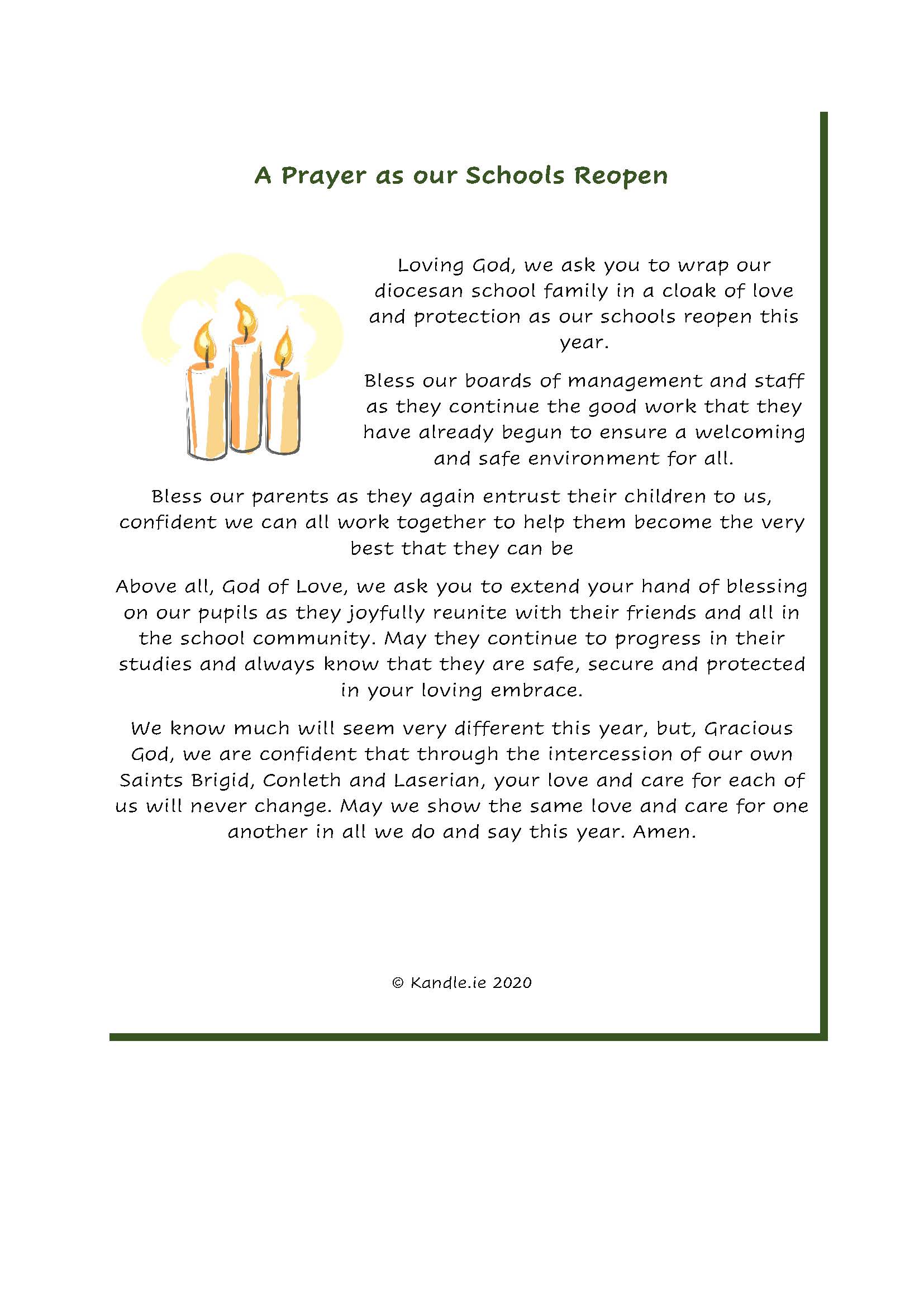 Prayer can also be downloaded for printing at the following link:  A Prayer as We Reopen Schools